Hey everyone,
Check out what is going on this week over at
Simply Scrapping Crafts - Cricut Corner
.
Fit to Page, Fit to Length and Real Dial Size
I used fit to length
I wanted the flower to fit in the 4 in space next to the photo.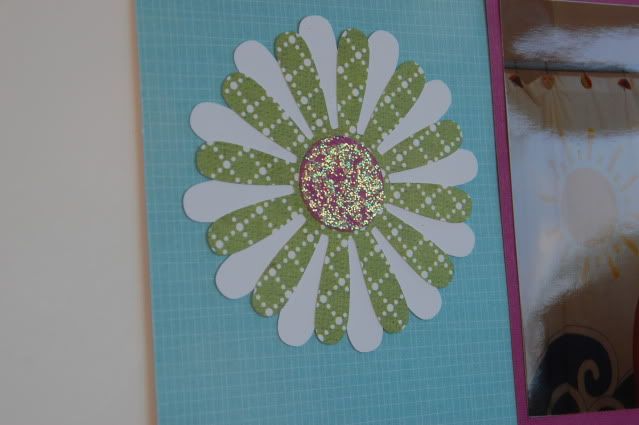 I have started working on my Week in the Life pictures. In Sept 2010 I decided to use
Ali Edwards
week in the life album to document my journey though my week in the life. I used her idea as a jumping off point and over the next few weeks/months (not sure how long it is going to take) I am going to put this album together.
So this is the second day of the week in the life.
The first Lo each day layout will contain 3 things I am grateful for.
That day it happened to be:
Free pizza at Publix because it was marked wrong
Sleeping in until 10:00 am
A clean house. It is a lot of work to get it that way, but boy is it worth it.
Week in the Life – Day 2 - Layout recipe
Cardstock:
Die Cuts With a View – Flower Shower Spring Cardstock Stack
Pattern Paper:
Die Cuts With a View – Flower Shower Spring Stack
Stickles: Icicles
Tools:
fiskars
trimmer
Adhesive
: ATG and tombo mono multi liquid glue
Cricut Expersion:
Serenade Solutions
speed: 4
pressure: 5
blade depth: 5
Size: 3 3/4