Check out this great sketch at
Simply Scrapping Crafts.
The sketch was great for these two pictures of Ebony on the bed. I went into the guest room to fold the clothes and there she was, as usual, sleeping on the clothes. This time her head was under the pillow. I had opened the blinds early in the day, so the room was very bright.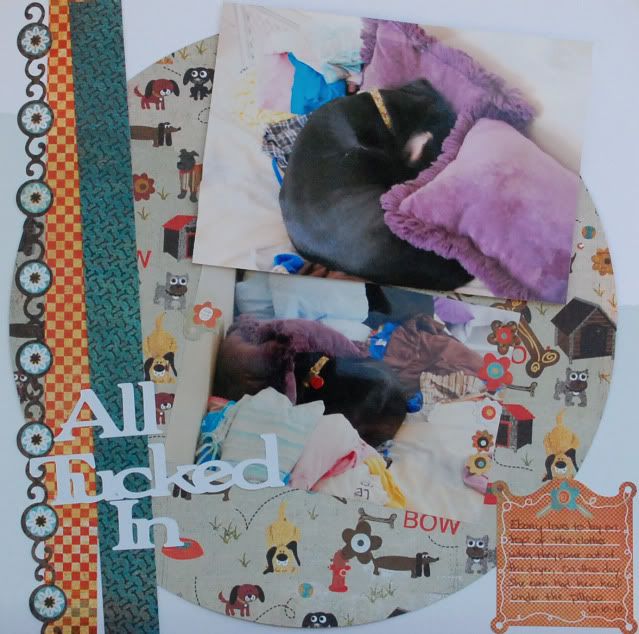 All Tucked In - Layout recipe
Cardstock & Pattern Paper: Basic Grey - Max & Whiskers
Embellishments: Basic Grey - Max & Whiskers
Tools: fiskars trimmer
Cricut: Hannah Montana
Adhesive: ATG and tombo mono multi liquid glue